When more doesn't necessarily mean better.
An exploration in distortion and impracticality using a precise method of execution.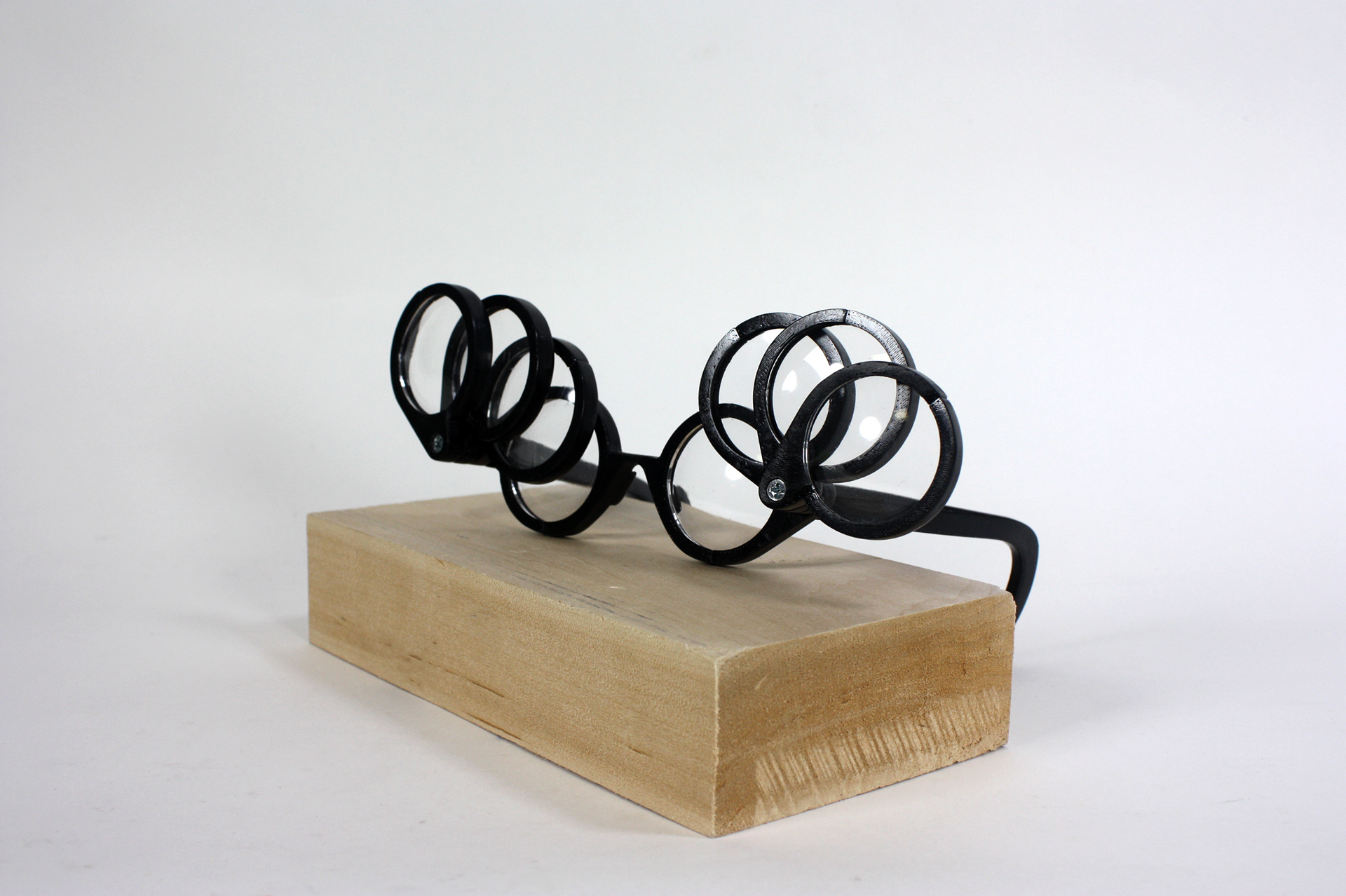 Custom frames, custom lenses. Modeled using Rhinoceros and fabricated using a 3D printer. Lenses were lasercut, heated, then hand-molded. The final printed frames were sanded then polished with acetone.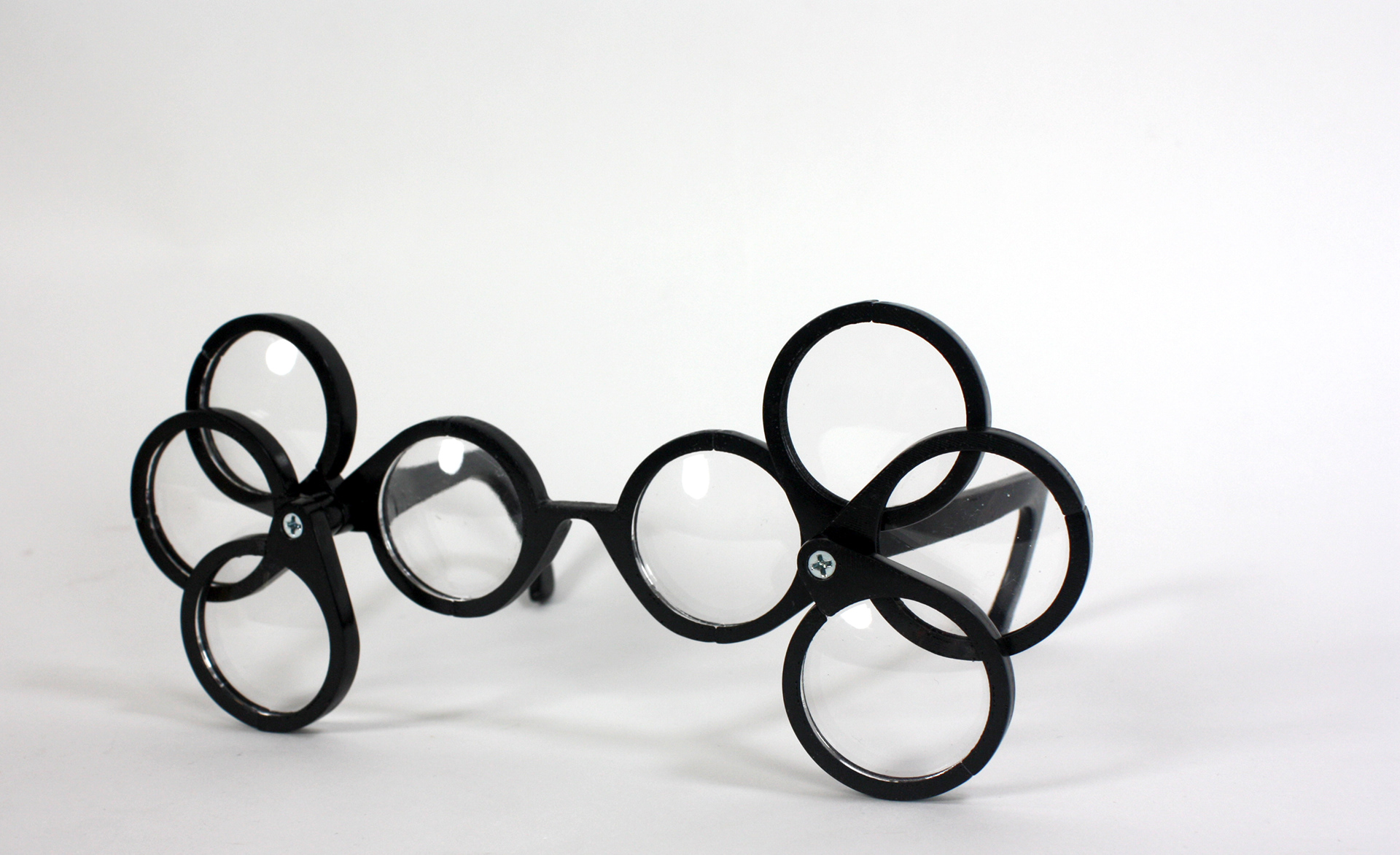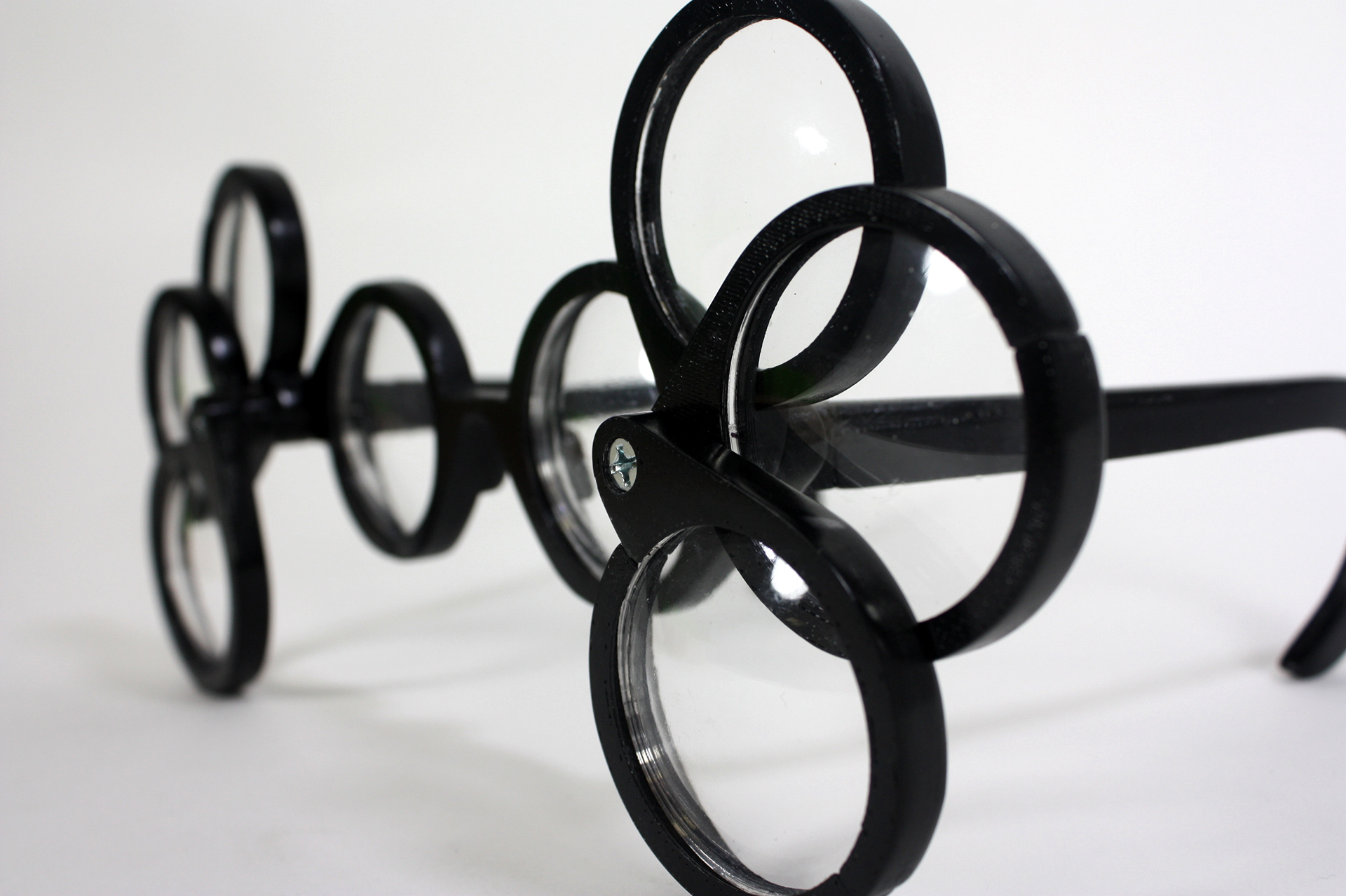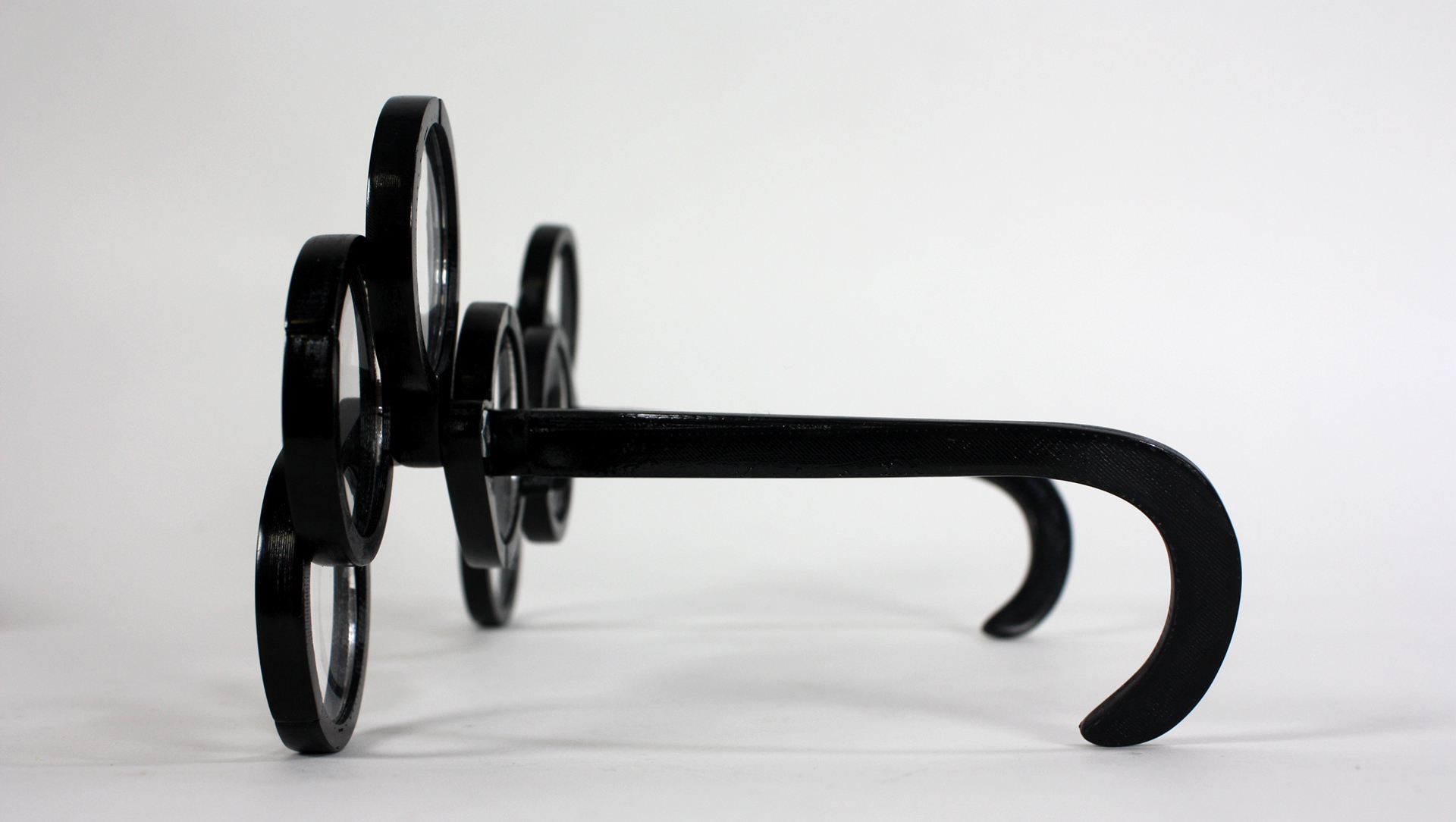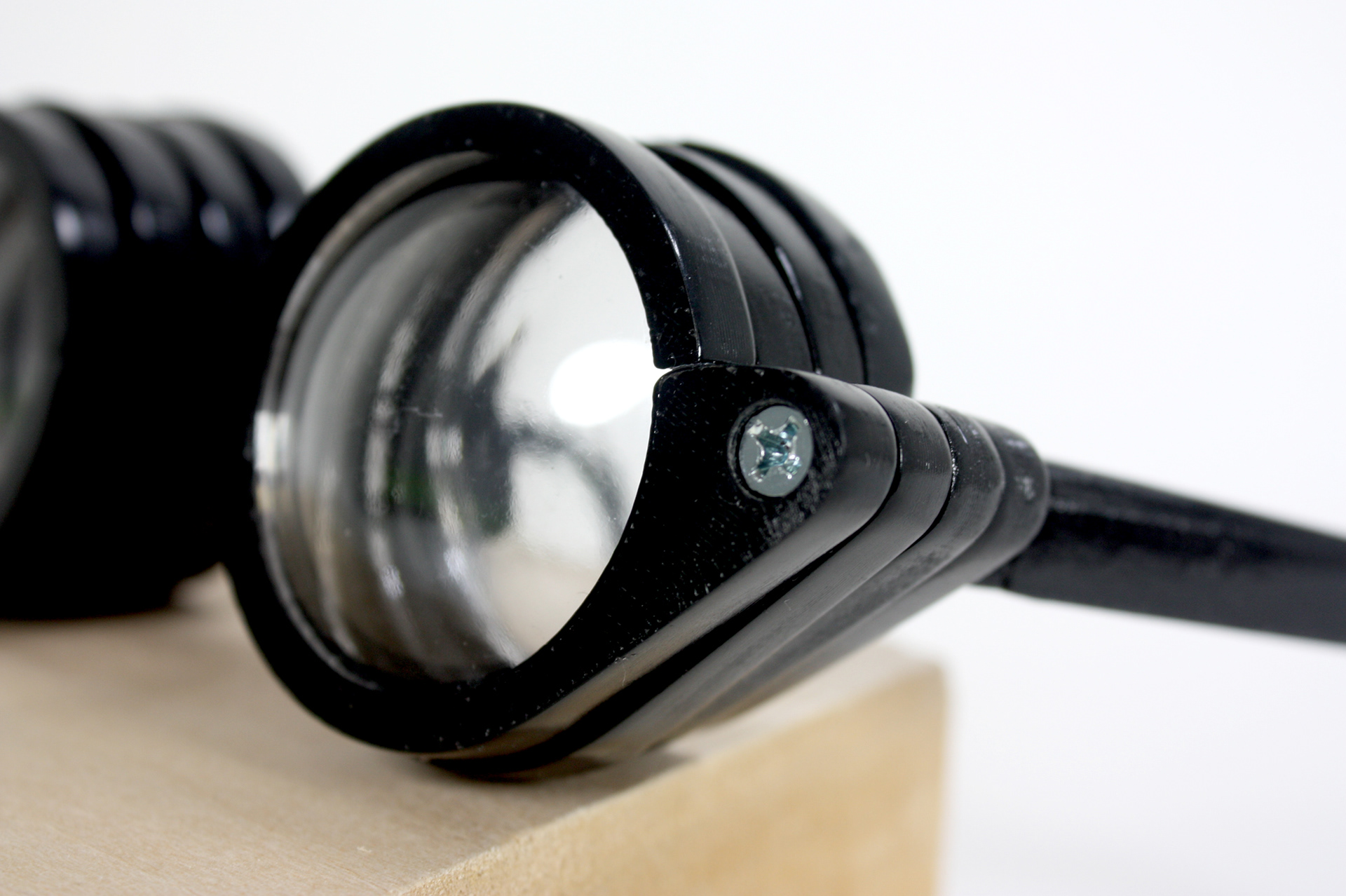 RISD Freshman Wintersession. January 2016. Eyewear Design.