Fifth of five from my senior degree project, 
survival kits.
 Cedar, gold, cork, brass, bronze, enamel on copper, maple, mahogany, leather.
​
​​​​​​​
"
What are your dreams of domestic bliss? Have you always known what you truly wanted?"​​​​​​​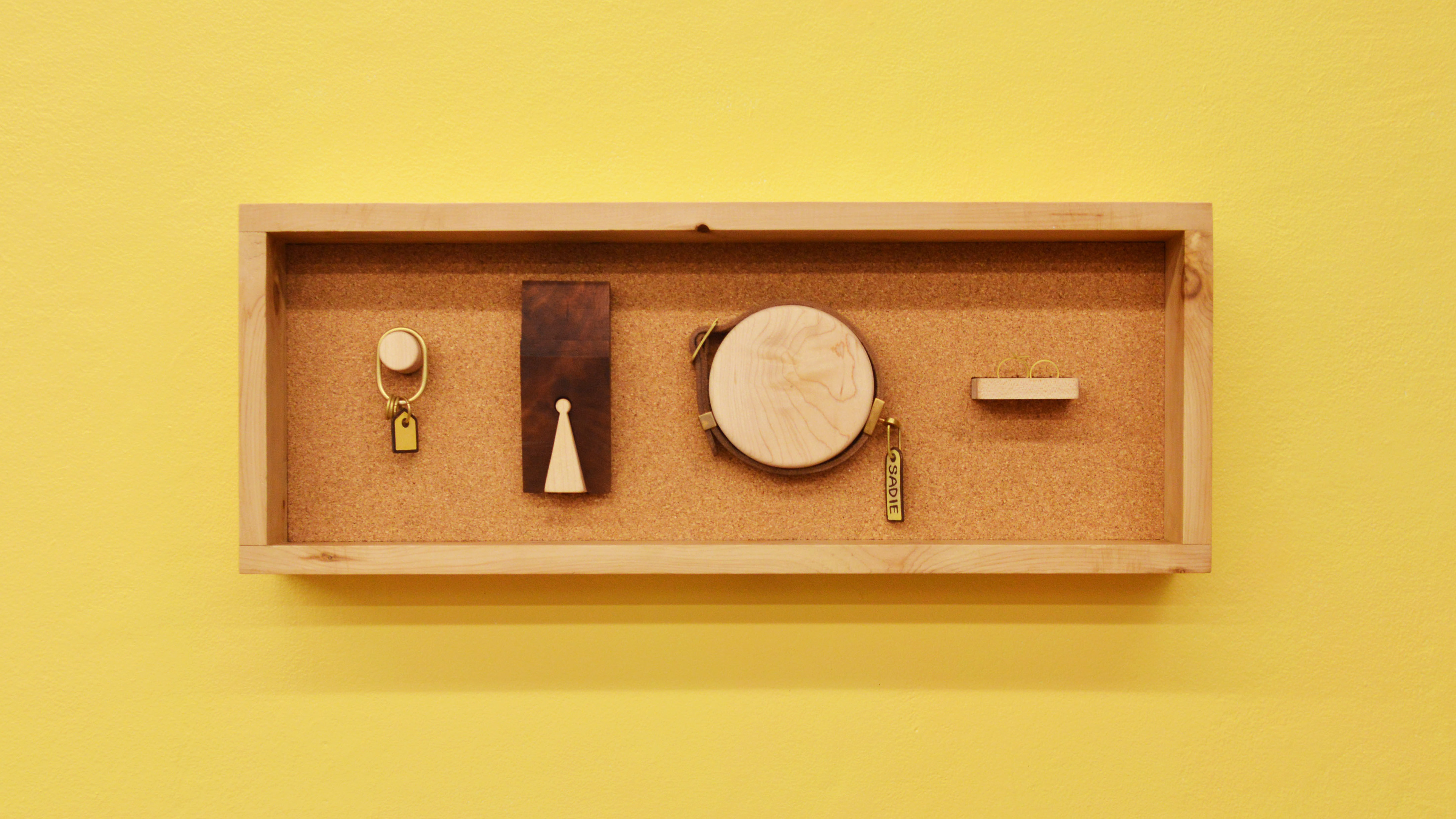 Love for the future. An antidote to the soul crushing effects of futurephobia. A catalyst in your heart to make use of the present.
This kit is housed inside an open cedar box that is backed with a sheet of cork. Thinking about the traditions of cedar chests, young girls would store linens, embroidered items, and other future heirlooms in preparation for married life. Though this practice is fairly outdated, I still have a mental bulletin board of what an ideal future life would look like.
A home, a workshop, a pet, a partner.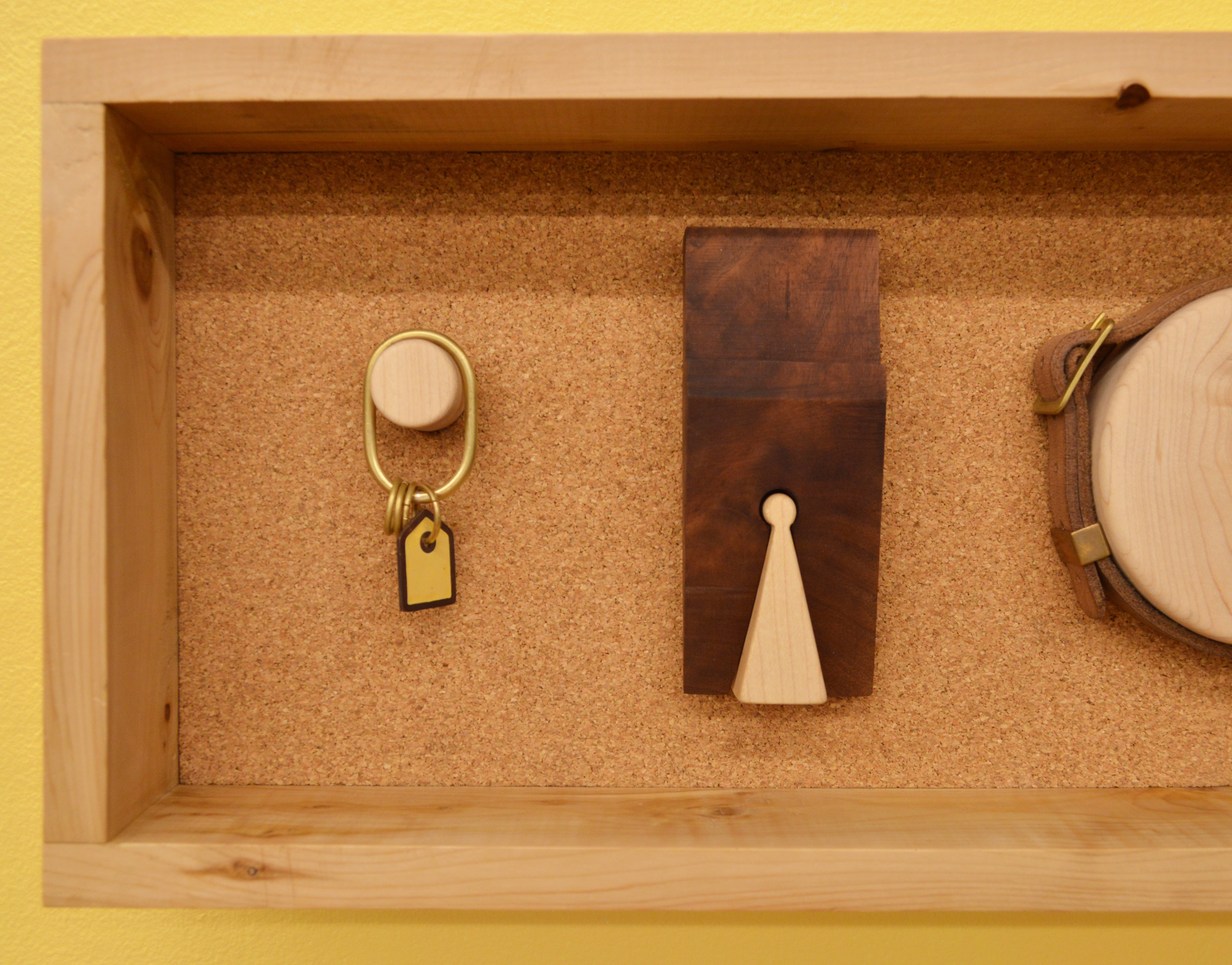 An empty brass keyring. A new mahogany jeweler's bench pin.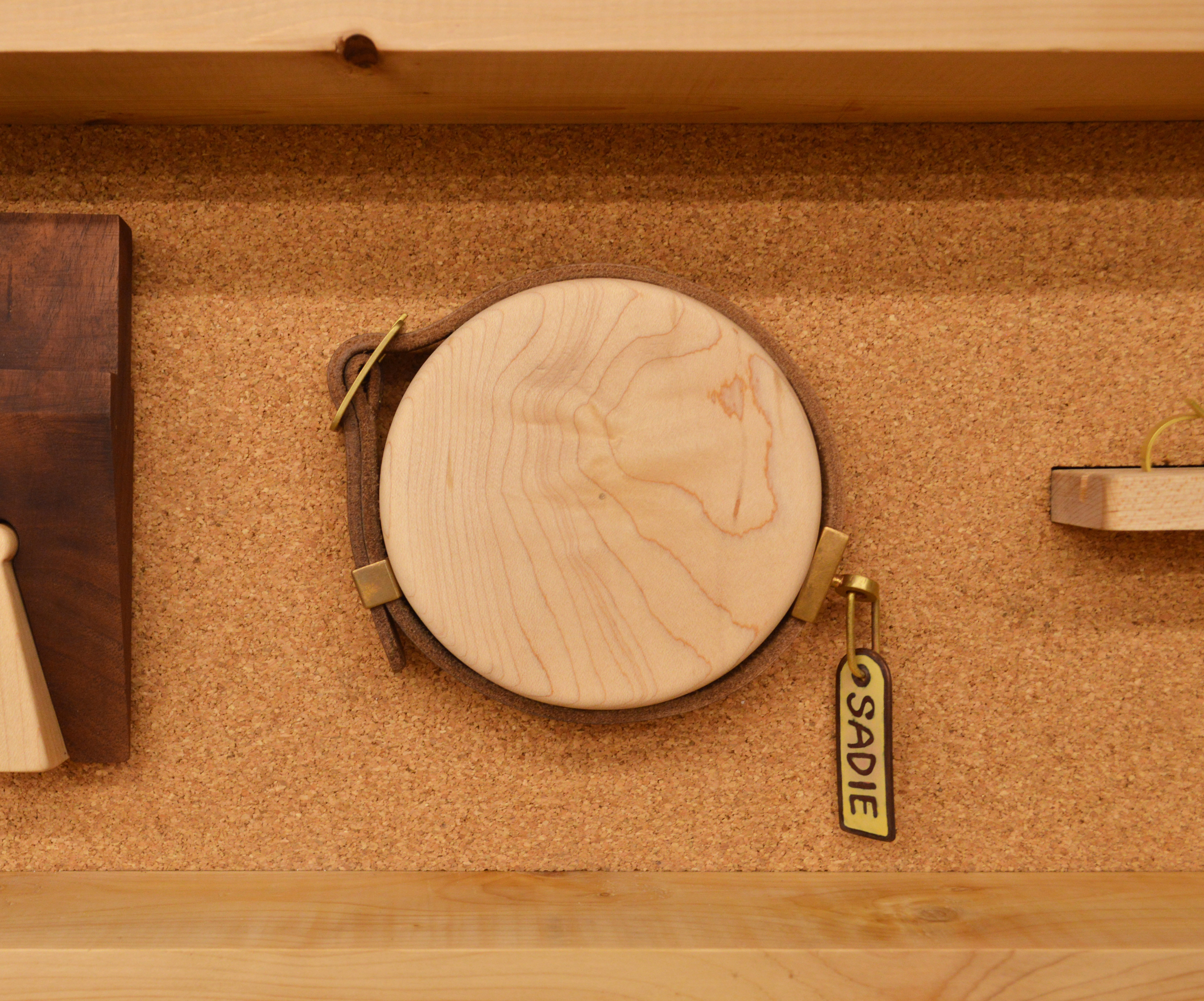 A leather collar with an enamelled nametag.
Two gold ring bands: one open
and one closed.
RISD Jewelry + Metalsmithing. Senior Degree Project. Spring 2019.